Sir Pizza of Michigan Delivery Area
Select a location on the map to order online or by phone.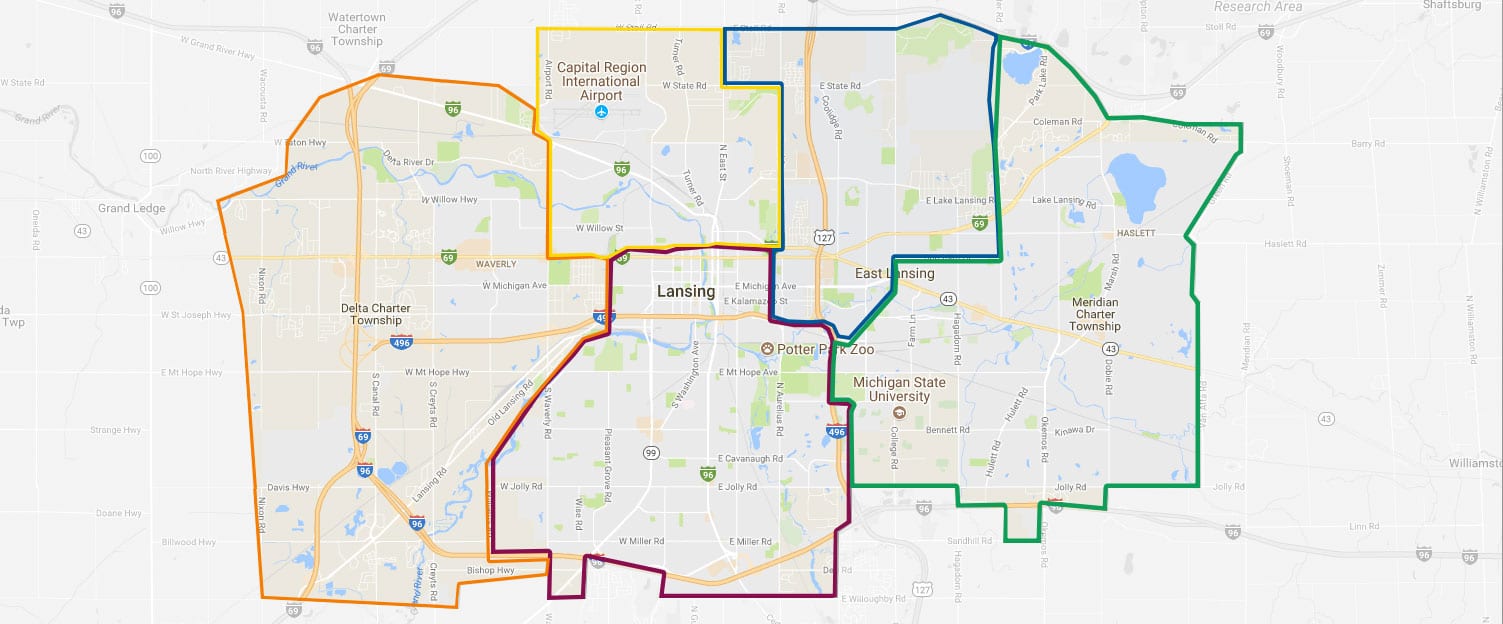 West Lansing Delivery Area
South Lansing Delivery Area
Lake Lansing Delivery Area
East Lansing Delivery Area
Old Town
Our Food
Hungry now? Order Now! We'll have your hot, delicious pizza waiting for you, or delivered to you as fast as the law allows!
2650 E Grand River Ave
East Lansing, MI 48823
1818 S Cedar St
Lansing, MI 48910
6418 W St Joseph Hwy
Lansing, MI 48917
1500 W Lake Lansing Rd
East Lansing, MI 48823
201 E Grand River Ave
Lansing, MI 48906
Download the Sir Pizza of Michigan App
Place orders, find restaurant locations, see deals & specials.
Download the iOS app for Apple devices
Download the Android app for Google/Android devices